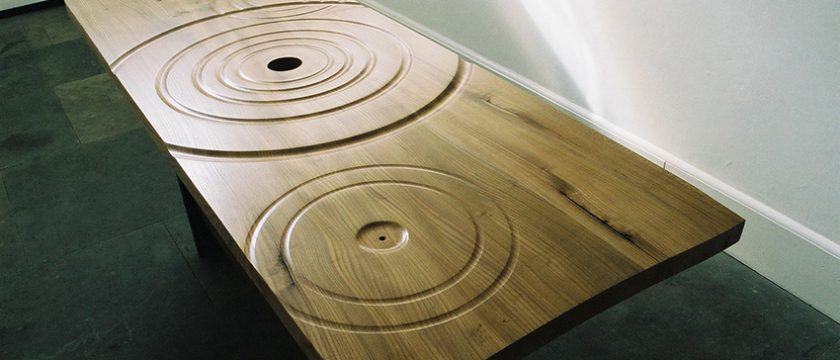 Graeme Murray uses traditional methods and develops new techniques for working with Scottish wood, drawing inspiration from observations and studies of architecture, the natural world and other pursuits of knowledge.
Graeme studied Sculpture at Edinburgh College of Art. He worked as a teacher of art while establishing an internationally renowned contemporary art gallery and art book publishing company based in Edinburgh, Graeme Murray Gallery and Graeme Murray Edinburgh. He ran a programme of 80 exhibitions producing and publishing 24 artists' books. He became director of The Fruitmarket Gallery, Edinburgh, in 1992 and for 11 years was responsible for directing a programme of 76 exhibitions of art from Europe, America, Japan, Korea, China, West Africa, Israel and Palestine. He began a publishing programme for The Fruitmarket Gallery, producing 25 publications and instigated and directed the award-winning re-design of The Fruitmarket Gallery by Richard Murphy Architects. He has travelled widely researching art, architecture and the environment around the world including the Middle and Far East.
In 2003 he went back to designing and making work in wood and has been working full-time as a maker at Real Wood Studios of which he is a director. He works with his partner, Lise Bratton, to design and make their works.