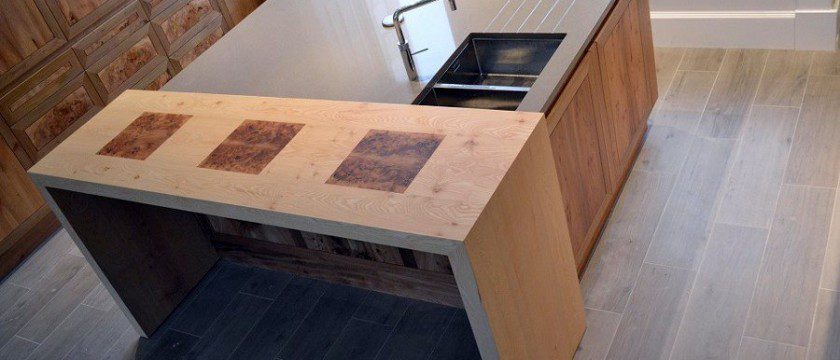 The son of a cabinet maker, Ross was trained in his father's workshop from a young age. This seed of enthusiasm has grown over the years into a real love of woodwork culminating in the recent decision to turn it into a fulltime career.
Ross practiced furniture making for many years in his spare time, producing work mainly for family and friends. A few years ago he finally took the plunge and left a successful 20 year business career to take up a studio space at Real Wood Studios.
In a short space of time, thanks to the supportive, cooperative approach of Real Wood Studios, Ross has built a wide-ranging furniture portfolio and a growing reputation in the Borders and beyond. Recently he has specialised in commissions for outdoor oak furniture and hand-built kitchens and now enjoys a waiting list for his work.
His design philosophy is down-to-earth: "My furniture may not be in the IKEA price range but my customers deserve the same level of value-for money. What I can offer them is a very special, one-off piece of hand-made furniture that is exactly what they want and which will last several lifetimes. If they immediately feel compelled to stroke it the first time they see it, I know that they love it and that I have succeeded in my job."