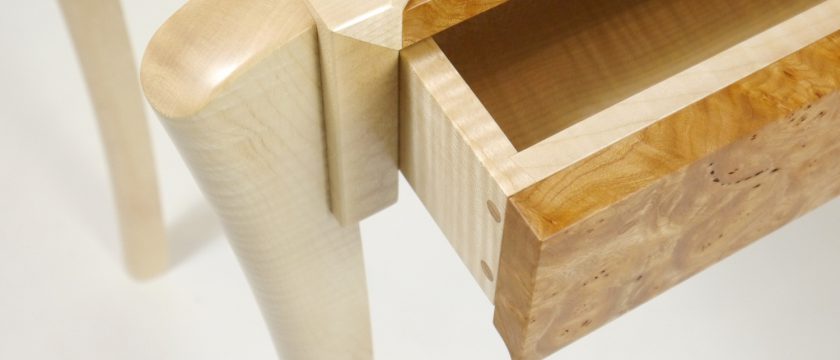 Originally from Bristol, I trained in Cumbria and am now based here in the beautiful Borders countryside. I'm motivated by great design, quality craftsmanship and beautiful wood and it's important to me that I'm part of a process for protecting and promoting our local woodlands.
I try to make my work interesting and elegant. I love curves and angles and showing off the character of the wood. Like all handcraft, every piece of furniture I make has it's own special story and no two pieces are the same.
I balance my time between making my own designs for sale and exhibition and working on bespoke commissions for private clients. This helps keep me fresh and excited for each new project.
If you're interested in any of my work or would like to discuss a commission then I'd love to hear from you.